Hertfordshire Balloon Flights
Take a hot air balloon ride over Hertfordshire from launch sites in Stevenage, Hemel Hempstead, Watford & Tring.
Balloon Flight Hertfordshire
Our take off sites in Hertfordshire are Fairlands Valley in Stevenage, Gadebridge Park in Hemel Hempstead, Cassiobury Park in Watford and Pendley Manor Hotel in Tring. All these sites are chosen to give passengers a mixture of towns, countryside and villages as you drift over Hertfordshire. During the balloon ride you may see the Jacobean Hatfield House, the elegant grounds of Knebworth Park, the M25, and the magnificent London skyline. Taking off from Tring the Vale of Aylesbury and the undulating Chiltern Hills will be in view.
Flying over Hertfordshire requires us to keep our balloons clear of EasyJet and Luton Airport as much as possible. To provide you with a safe and enjoyable flight, the site chosen will depend on the wind direction, speed and any other operational factors on the day.
Click here to see videos of our balloon flights over Hertfordshire.
Book now to go ballooning in Hertfordshire.
Click here to see maps of our Hertfordshire balloon launch sites.
Hertfordshire Attractions
Hemel Hempstead
Our Hertfordshire Hot Air Balloon Rides Aerial View Gallery
Click on the pictures below to see great aerial views taken on our balloon flights around Hemel Hempstead, Stevenage, Watford, Tring and other Hertfordshire balloon rides locations.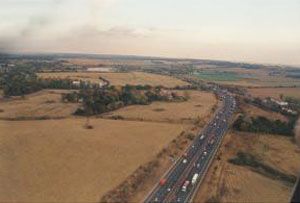 The M25 from a Hot Air balloon - A great way to beat the traffic!
Watford Looking towards Welwyn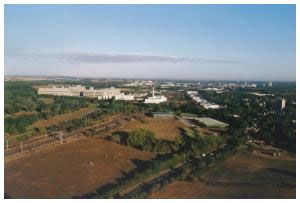 Stevenage by Air Balloon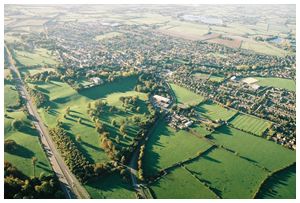 Aerial view of Tring by Balloon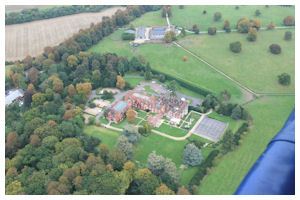 Ballooning from Pendley Manor Hotel.
Ashridge College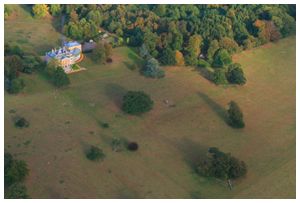 Gaddesden Place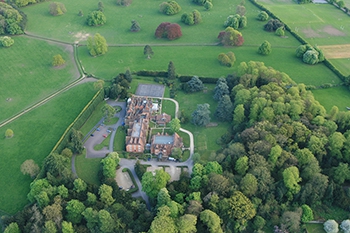 Aerial view of our Pendley Manor balloon take off site in Hertfordshire