Our London Balloon Flights – Join us in 2023 on our very last London season
Operating since 1995 and the only balloon operator to have flown passengers over London, sadly increased regulations means 2023 will be our last year of doing so. We will only be flying our existing customers already booked to fly.
Passengers who already have London balloon flight vouchers have already been contacted directly by Adventure Balloon flights with their options moving forwards.
London balloon ride passengers will not be transferred to Virgin Balloon Flights.
Pioneering
The ultimate hot air balloon flight experience is available exclusively with Adventure Balloons.
Rise up above the sights and sounds of London and fly away in a beautiful hot air balloon.
Discover the romance of ballooning as you re-enact the exploits of the pioneer balloonists who flew over London 200 years ago. The principles of balloon flight remain unchanged, and so too are many of the landmarks you will view from your wicker basket.
There are so many sights to see, we cannot list them all. Just scroll down the page to see some of them. You can click on all of them to enlarge them!
Our take off sites are all within a few miles of the Tower of London or the Thames.
Book Now to go ballooning on our hot air balloon flights over London
Click here to see a recent video of our London ballooning.
Click here to see current availability for flight dates for London balloon rides
Click here to see news items and more pictures about our balloon rides over London.
To see MORE Photos from Outer London including - Aerial views of Alexandra Palace, Regents Park, Bedford College, Emirates Stadium - Click here!
To see MORE Photos from Central London Including - Aerial views of The London Eye, Wimbledon, Albert Hall, Tower Bridge, Regents Park, Westminster, the Thames, Battersea, Parliament, Buckingham Palace and more - Click here!
The small print
Please be aware:
Balloon flights over London require good weather and can only be made when the forecast wind direction will enable the balloon to stay out of restricted air space and with sufficient wind speed to land clear of built up areas. Consequently London flights are more likely to be cancelled because of unsuitable weather conditions than those in the Home Counties.
Air Traffic restrictions mean that London flights are available on weekday mornings only, generally Tuesday, Wednesday or Thursday from late April to the end of July, meeting shortly after dawn. Every flight is different and views depend entirely on the wind direction on the day. Meeting times for London flights are up to half an hour earlier than the approximate times shown in your map pack.
Flight duration will be approximately one hour but will vary depending on operational factors. After landing and recovery of the balloon by our crew, we return you to a suitable Underground or Rail station to enable an easy return to London. You should allow 4-6 hours for the whole experience from when we meet you.
Flights in 2023 will be operated on a STANDBY basis only. For 2023, we will message you 48-72 hours before a likely flyable slot so that you can let us know if that date is suitable for you and if you wish to book onto that flight. This will mean that there is a high confidence in your flight going ahead, avoiding unnecessary cancellations due to weather.
Our London Hot Air Balloon Rides Aerial Picture Gallery
Here are just a few of the many aerial pictures taken on our hot air balloon flights over London by our pilots and passengers. Some date back as far as 1995 when we started these London balloon flights. Click on them to enlarge and enjoy. Click Here for more Central London Balloon pictures and Click Here for more pictures of Outer London.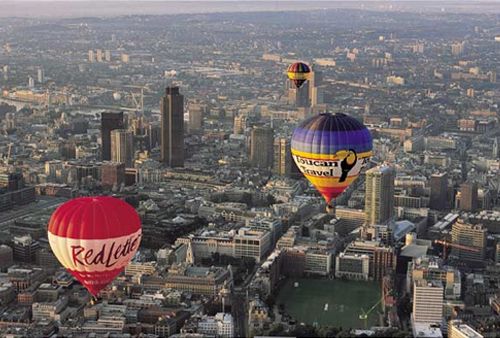 Three hot air balloons over London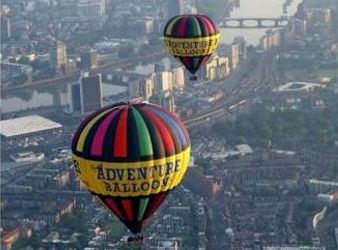 2 Adventure Balloons Floating Over London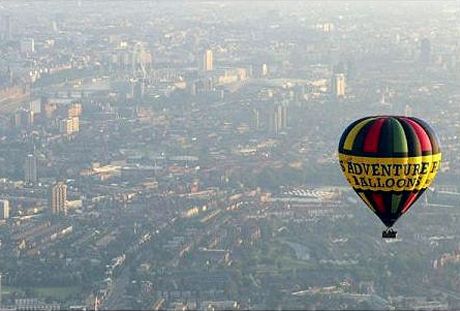 Hot Air Balloon Flight Over London Presents Beautiful Views Including the London Eye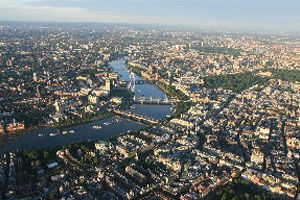 London Eye and Houses of Parliament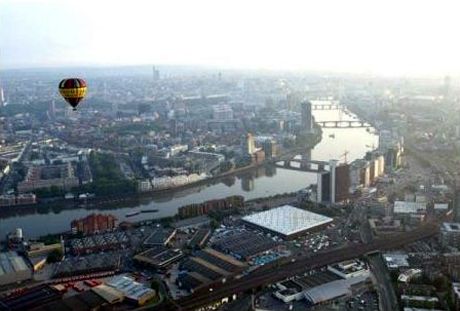 Adventure Balloons Over The Thames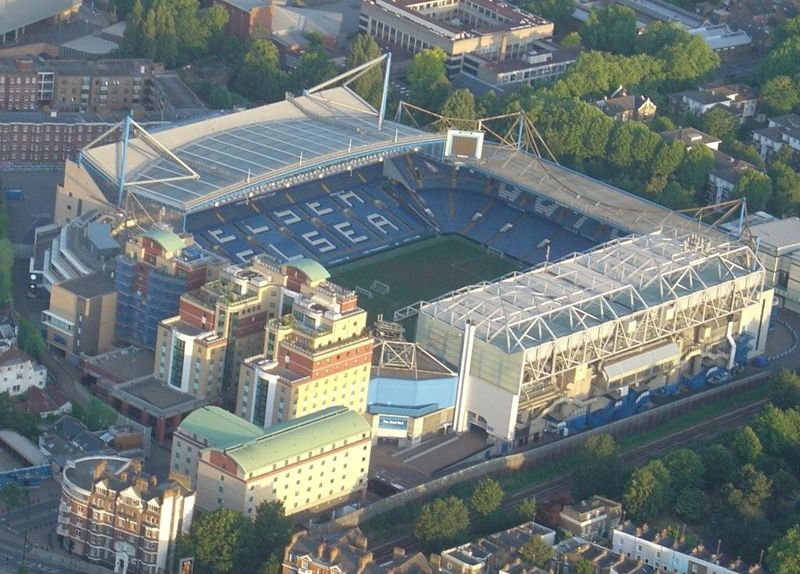 Chelsea FC ground (pic courtesy of 2 by 2 Holidays)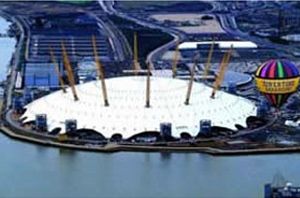 Hot Air Balloon Flight over the O2 Arena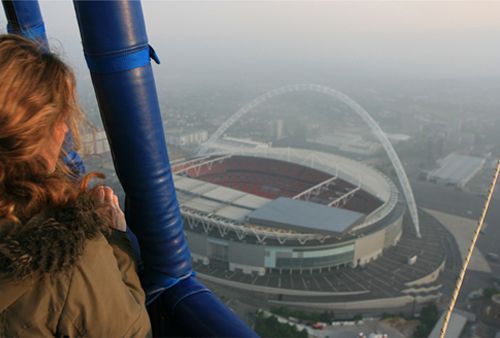 London balloon flight over Wembley Stadium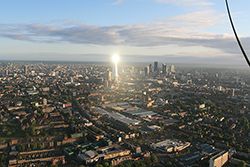 Renso Piano's Shard glistens in the early morning sun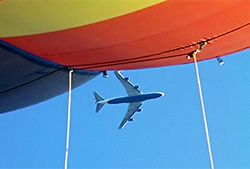 A jumbo flies overhead our balloon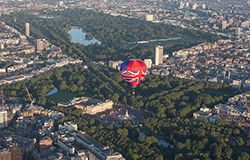 Our Union Jack Hot Air Balloon makes a London balloon flight past Buckingham Palace