Merchandise
Merchandise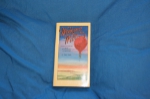 Weekend with Willows
London to Oxford in an old-fashioned gas balloon written by Sir Alister Hardy
Detailing a true adventure in 1924 with Ernest Willows. Now a collector's item, only a few left.
Hardback - £15
Postage - £5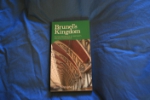 Brunel's Kingdom
In the footsteps of Britain's greatest engineer by John Christopher
Celebrating Brunel's work
Paperback - £15
Postage - £5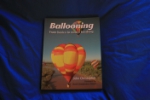 Ballooning
From basics to record breaking by John Christopher
A practical introduction to every aspect of this exciting and colourful air sport
Paperback - £15
Postage - £5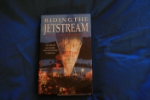 Riding the Jetstream
The story of ballooning: From Montgolfier to Breitling by John Christopher
Tells the story of competitive ballooning
Hardback - £15
Postage - £5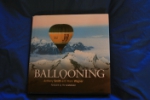 Ballooning by Anthony Smith and Mark Wagner
A lovely coffee table colour book that tells the story of the revival and dramatic growth of hot air ballooning worldwide since the 1960s
Hardback - £25
Postage - £5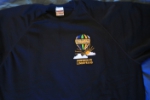 Sweatshirt
Jerzees dark blue Sweatshirt 762 crew neck with a raglan sleeve style. Made from 50% Cotton 50% Polyester. Colourful embroidered emblem on upper chest. X-large
£20
Postage - £5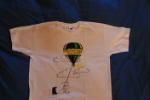 T-shirt
Fruit of the Loom super premium 100% cotton, white with a colourful Adventure Balloons design on the front, plain white back. Sizes available – Child age 7-8, adult medium and large
£10
Postage - £3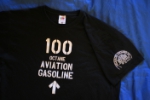 T-shirt
Premium grade 100% cotton, black with 100 Octane design and logo on left sleeve end. Sizes available Adult medium
£10
Postage - £3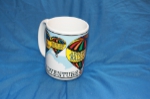 Giant mug
15oz – Our popular Giant mug
£10
Postage - £5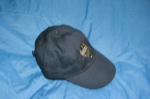 Baseball cap
dark blue, adjustable, colourful embroidered motif on the front.
£5
Postage - £3