Kent Balloon Flight
Adventure Balloons Hot Air Balloon Flights in Kent
Balloon Rides over Kent will be made from The Hop Farm Country Park near Tunbridge Wells, home to the impressive Oast Houses which were previously used in the local ale industry. Back up sites include Bewl Water and Lamberhurst Vineyard but due to the proximity of Gatwick Airport and the Thames coast line which launch site we use will depend on wind direction on the day. Wherever you take off, the sites are perfectly located to provide wonderful views of the "Garden of England".
Book now to go ballooning in Kent.
Click here to see maps of our Kent Balloon Launch sites
Click here to see dates for our forthcoming Kent balloon flights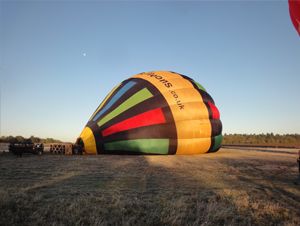 Crew start their preparations of the balloon for flight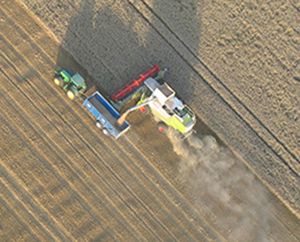 Regular summer sight on a balloon flight in Kent are the combine harvesters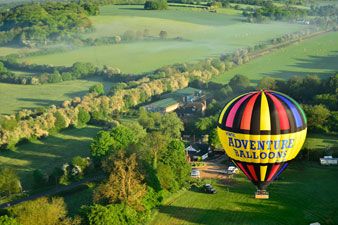 The take off on a hot air balloon ride is so gentle that you won't notice it.