Berkshire Balloon Flights
All of hot air balloon rides are now facilitated by Virgin Balloon Flights, which means there may be some changes to our launch site locations.
Virgin has flown alongside Adventure Balloons across the South East for many years now.
Some of the specific launch locations may vary slightly from the below, so please visit the Virgin Balloon Flights website for an up to date list of locations to book from.
If you already have Adventure Balloons hot air balloon ride voucher, visit the Log In page and find out how to transfer your existing voucher to a Virgin Balloon Flights voucher.
If you don't already have a balloon ride voucher, you can purchase directly through Virgin Balloon Flights here.
Float over the Thames on our Balloon flights in Berkshire from launch sites in Reading and Padworth Village.
Balloon Flight Reading
Adventure Balloons has been flying from Reading since 1990 and is the only balloon company flying from Reading's Parks. We have launch sites at Prospect Park and Kings Meadow in Reading and for some wind directions we use an alternative site at Padworth Village west of Reading on the A4.
During the balloon ride you may see large country houses along the Thames such as Mapledurham and Hardwick House; small towns such as Henley on Thames, Wokingham, Streatley and Goring; boats or rowers on the Thames.
Close to the town centre are The Hexagon Centre and of course the new Oracle shopping centre. Slightly further out from the centre are the Madjeski Football Stadium, The Courage Brewery, and of course the fields alongside the Thames that are the venue for The Reading Festival. Close to the M4 is Readings most recent landmark, the wind turbine at Green Park.
Cross the motorway and The Duke of Wellington's house at Stratfield Saye may also glide underneath your basket.
Book now to go ballooning in Berkshire.
Click here to see maps of our Berkshire balloon launch sites.
Please be aware that our balloon rides from Berkshire have to keep clear of Heathrow Airspace (which starts a few miles east of Reading) and the restricted airspace at Aldermaston and Burghfield. To provide you with a safe and enjoyable flight, the site chosen will depend on the wind direction and speed on the day. While our Berkshire sites will be our first choice, for some wind directions to get a better flight we may need to use our back up balloon launch site at Henley on Thames and then fly back towards the Reading area. The exact site used on the day will be notified on our weatherline message. Please do not telephone our office number in advance for this information as we will not know.
Berkshire and Reading Attractions
Our Berkshire Hot Air Balloon Rides Aerial Picture Gallery
Click on the pictures below to see superb aerial views taken on our balloon rides around Reading, Henley, the River Thames, the Reading Rock Festival, The Oracle, and other Berkshire balloon flights locations.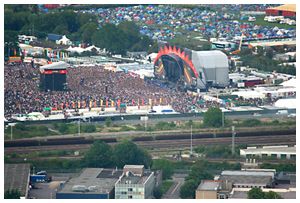 Aerial picture of the main Reading Festival stage from a hot air balloon.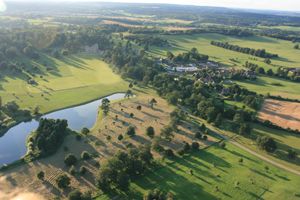 Englefield Park Aerial Picture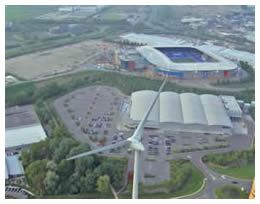 Reading wind turbine and the Medjeski Stadium from Hot Air Balloon Basket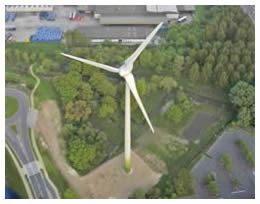 Reading wind turbine Green Park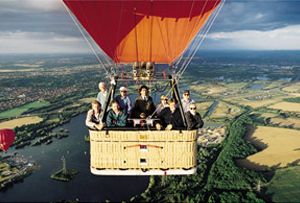 Hot Air Ballooning over the lakes near the M4 at Reading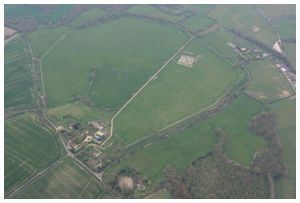 Ballooning over Berkshire and the Roman town of Calleva at Silchester from our balloon showing the amphitheatre at the bottom and the square excavation site towards the top of the picture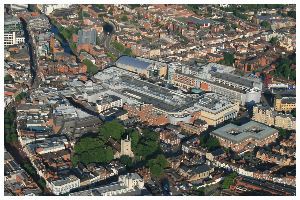 See The Oracle Shopping Centre by balloon. To visit the Reading Oracle website click here.
Steam Fair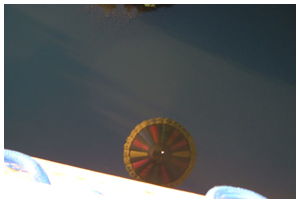 Balloon reflection - Diane Rosier - 14/08/2008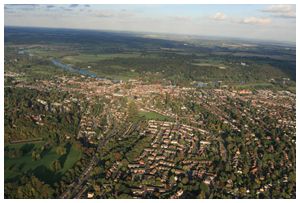 Henley on Thames by Hot Air Balloon Rides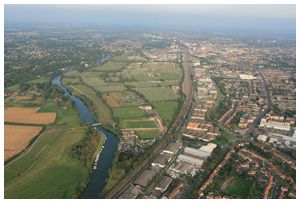 Reading Festival clean up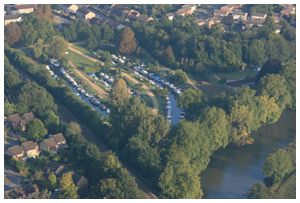 Tilehurst Marina - Click here for more images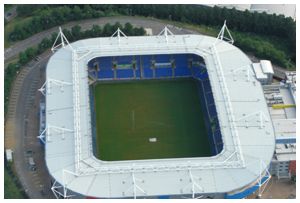 Madjeski Stadium (Picture supplied by Louise Derry)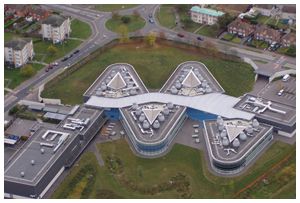 John Madejski Academy Reading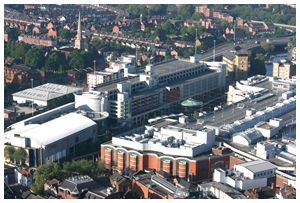 Oracle shopping centre, hot air balloon aerial photograph. Visit the Reading Oracle website click here.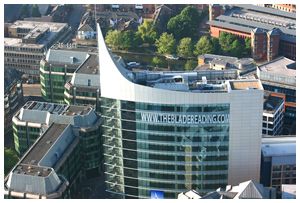 Aerial view of 'The Blade' in reading from our hot air balloon rides. To visit 'The Blade' website click here.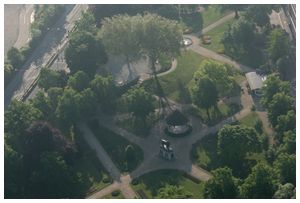 Ballooning over Forbury Gardens - Reading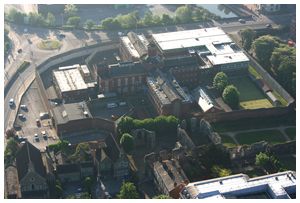 Flying over Reading Prison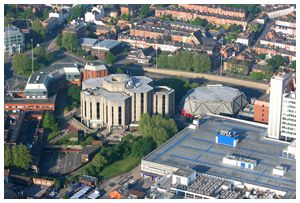 Reading Hexagon - Aerial view from a hot air balloon ride. Visit the Reading Hexagon website click here.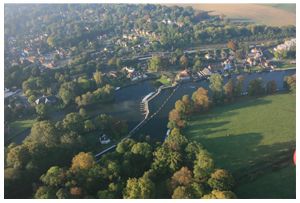 Pangbourne and Whitchurch on Thames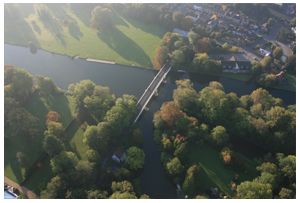 Whitchurch toll bridge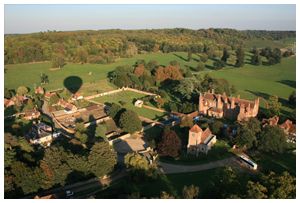 Mapledurham - Click here for more images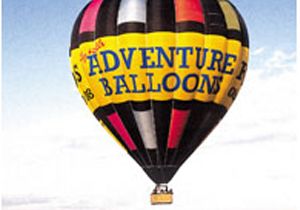 Champagne Balloon flight over Caversham Marina Reading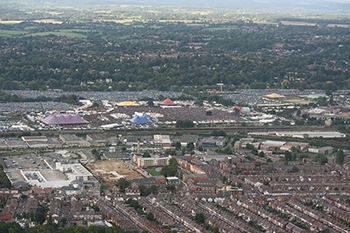 Another aerial view of Reading's famous music festival, this one from 2010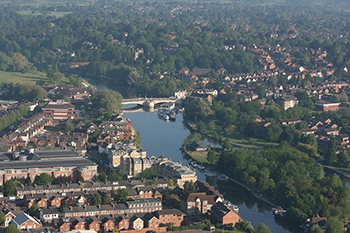 A nice aerial view of Caversham Bridge Reading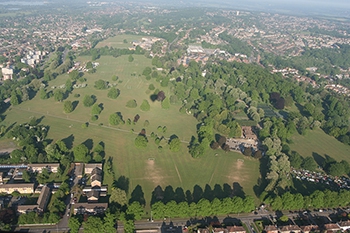 Looking back and taking an aerial picture of our balloon take off site at Prospect Park in Reading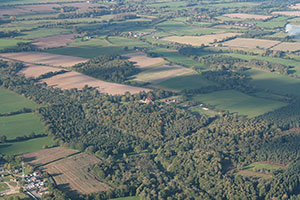 Ufton Court hosts many school visits