As our London Balloon Flights season draws to a close, passenger Amanda Ferry and husband Stephen took this brilliant picture of the sunrise on took off from our central London ballooning site. Pilot Kim Hull was a little too busy as weather conditions were quite tight, with a line of light showers just 20 miles behind as the balloon took off. "Without the help of the team at the National Air Traffic Services centre at Swanick who kept us updated of the progress of the rain showers we would not have had the confidence that the flight could go ahead. About 30 minutes after landing at Grange Hill, yes next to the school of the TV series we just managed to pack the balloon away in the bag before the showers caught us up"
"Thank you to Kim and the crew for trying so hard and giving us a fantastic experience, including pulling on the balloon rope" - Mandy and Stephen
During the flight as the in flight photograph was taken the sun reflected of the Shard as you can see in the picture below.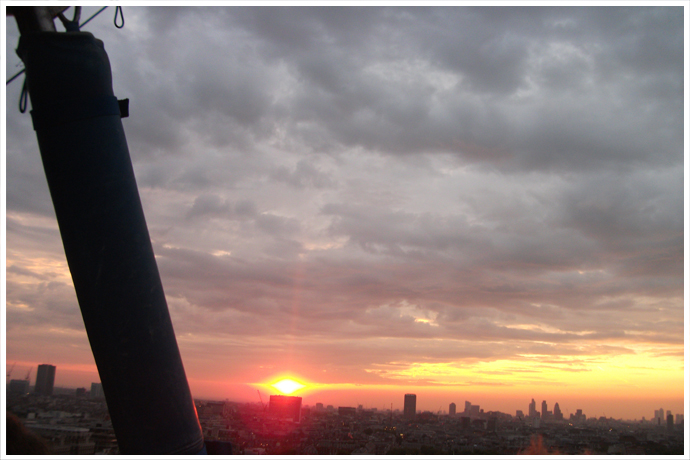 London Dawning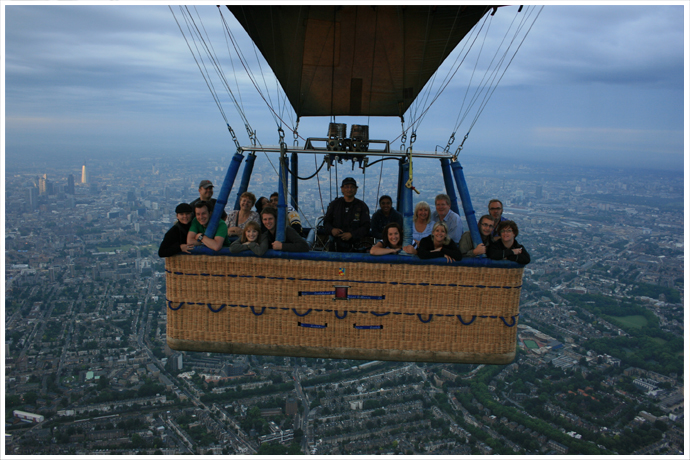 Shard reflecting dawn sunlight on balloon flight over London