We're in the news again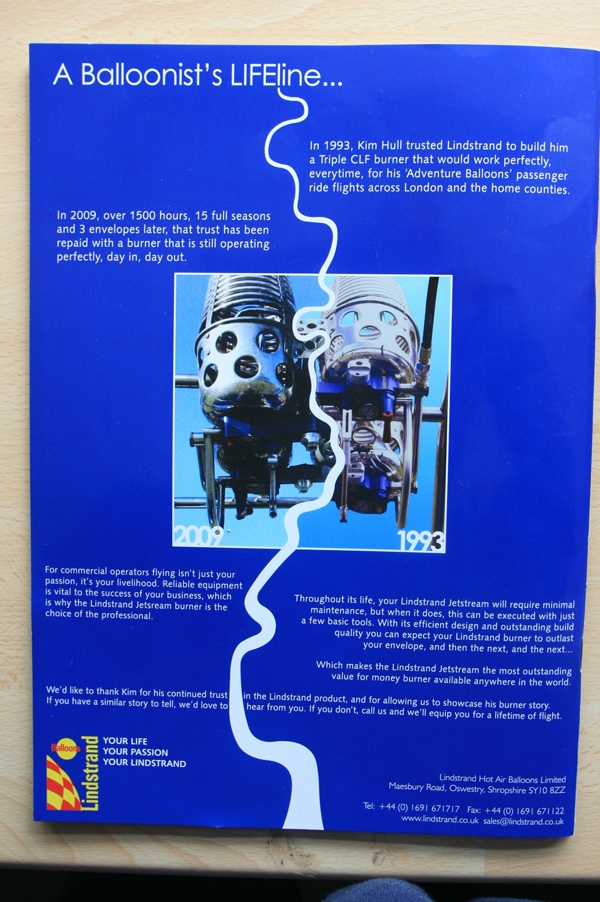 We have worked as a technical partner with Lindstrand Balloons since they started in 1993, and were one of their first customers. When Simon Forse the Managing director came to inspect our balloons earlier this year, he was delighted to see the 1993 burner we purchased in excellent health and was curious to know how many flights it had done since it left the factory. He was so delighted to find out it had flown for 15 seasons with hardly any major replacements required he asked if he could put an advert in the UK's balloon magazine about the burner. Of course we were very happy for him to do so!
While other balloon operator's might suggest they have the most modern equipment, our partnership with Lindstrand Balloons ensures we have the combination of the most modern and the most reliable!