Annual Maintenance and Inspections of our Hot Air Balloons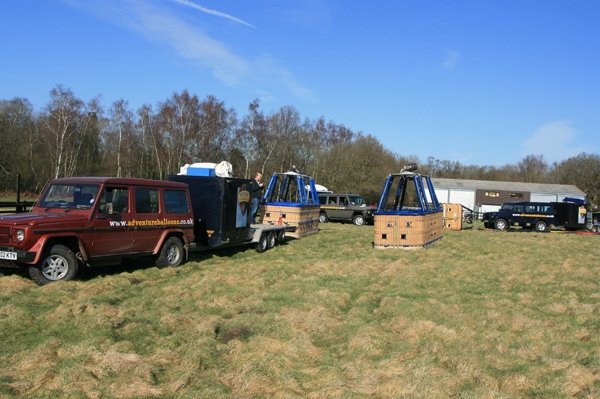 Every year our balloons are thoroughly checked over by trained inspectors. With the advent of pan-European legislation for balloon maintance this year, who better to do the checks and guide us through the changes than the Managing Director of Lindstrand Balloons, who make all our balloons. We luckily guessed the weather would be suitable and test inflated all the company's balloons a week ago.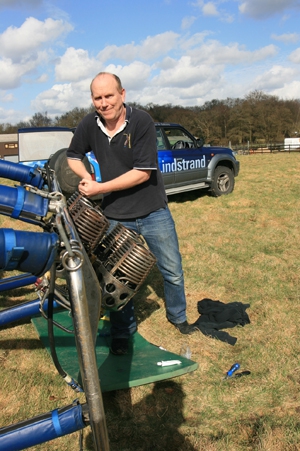 Because we pride ourselves on well maintained equipment we were not surprised that all the balloons and baskets checked out fine. Some minor maintenance was required on the burners of one of the balloons, and here is Simon actually getting his hands dirty changing a pilot light jet filter that was blocked up.
For more details of Lindstrand Balloons click here