John & Lesley Kennett Young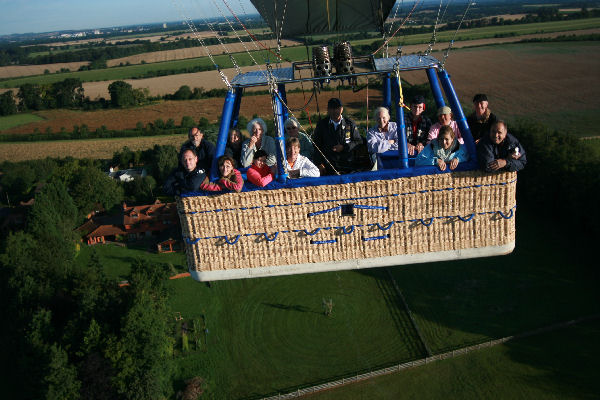 I wish to thank you very much for the balloon flight from Basingstoke on the morning of Monday 30th July. My wife and I enjoyed the experience very much and have no hesitation in recommending Adventure Balloons to others considering a balloon trip.
Special thanks to Kim Hull the pilot, for his care and consideration for all the passengers not to mention his skill in landing the balloon within the small but only available space. Thank you Kim for organising and funding breakfast in the special needs scout camp adjacent to where we landed. Obviously these things can not be planned but meeting some of the youngsters and seeing their obvious pleasure at all the excitement of things was really the icing on the cake.
Thanks once again for a very enjoyable experience and one that we would like to repeat at some time in the future.
Our very best regards
John & Lesley Kennett-Young
Agoonoree Scouts - www.agoonoree.co.uk