Gordon Bennett 2010 Balloon Race takes off
The weather this weekend was too windy for hot air ballooning but ideal for the gas balloonists taking off from Bristol in the 54th Gordon Bennett Balloon Race. Some of the more enthusiastic Adventure Balloons team took the opportunity to drive down to see the gas balloons being slowly inflated on the Saturday evening and eventually take off just after 11pm. The balloons headed in a southerly direction across the English Channel towards Brittany. In a gas balloon race the balloonists will fly for several days and this years Gordon Bennett competitors may reach as far as Russia, after taking a curved route over the Mediterranean on current wind forecasts.
The venue for this event which first started from Paris in 1906 is decided by the nationality of the winner of the last race. In 2008 the winner was British balloonist David Hempleman Adams and his co pilot John Mason, thereby setting the scene for the first British take off since the event started.
You can get updates of the latest news from the Gordon Bennett from the official web site at http://www.gordonbennett2010.com/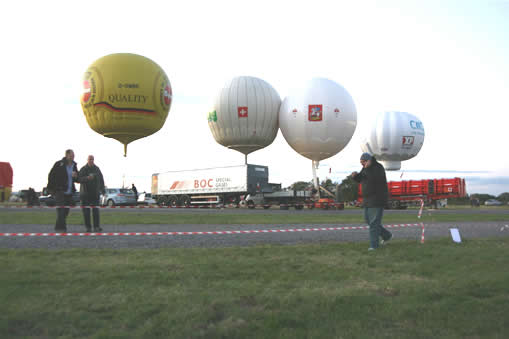 Early balloon inflations ready for the race start.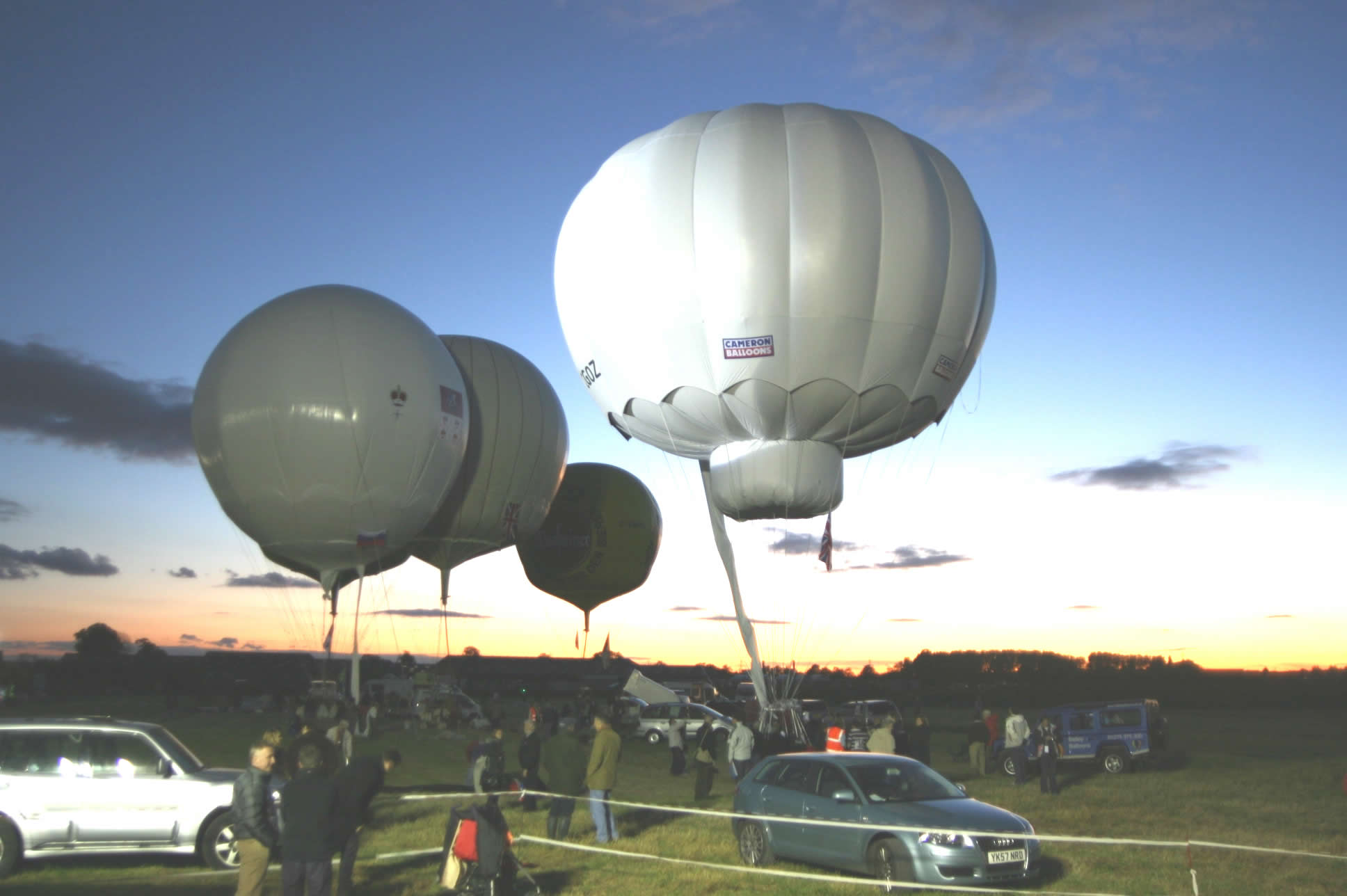 By sunset most of the balloons are inflated ready to go.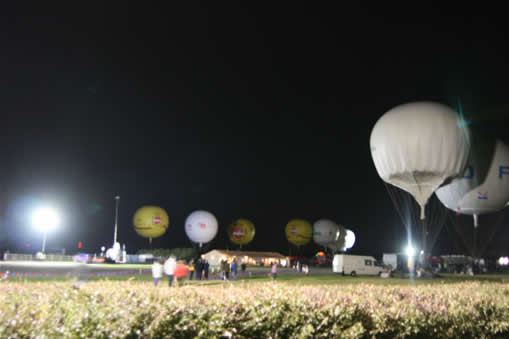 Balloons are all ready to start the race.